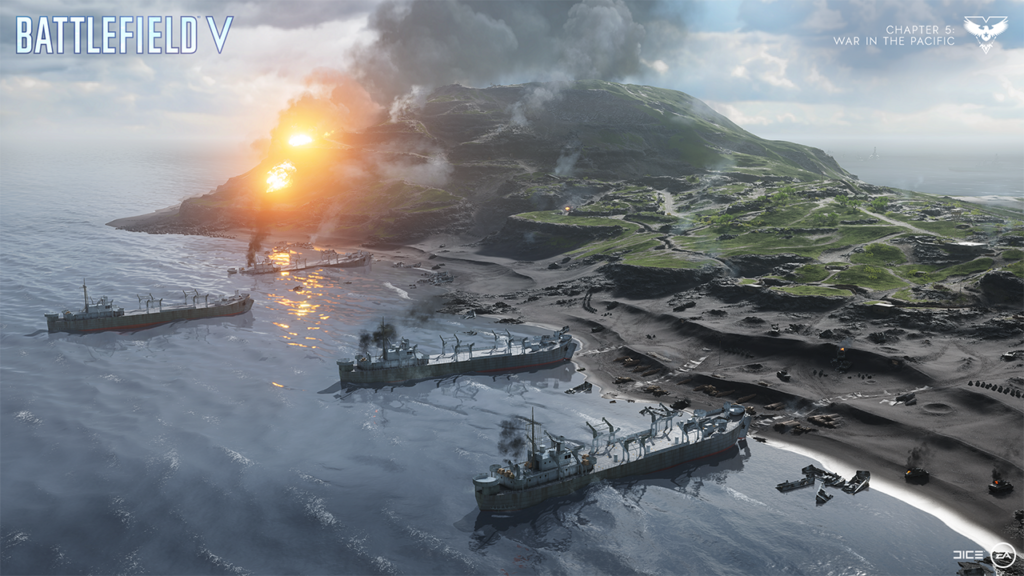 War in The Pacific – Starting October 31
Two New Maps – Pacific Storm and Iwo Jima.
Four New Weapons at launch – M1 Garand, Type 99 Arisaka, Type 100, and the M1919A6.
Deploying across the Tides of War, you'll get your hands on the M3 Grease Gun, Nambu Type 2A, Type 97 LMG, and M1918 A2.
As Chapter Rewards, the Jungle Carbine and the Type 94 and Model 27 sidearms are also available for you to earn and unlock during War in The Pacific
New Factions: US and Japan.
New Battle Pickups: Katana and M2 Flamethrower.
New Vehicles: M4 Sherman tank, Type 97, the LVT and the Ka-Mi Light Amphibious Tanks, the Dinghy, LCPV, MB Jeep and Type 95 transport vehicle.
New Planes – the F4U Corsair (Fighter and Bomber variants), and the Japaneze Zero (fighter and bomber variants).
New Reinforcements – New Rocket Barrage Tanks – The Sherman Calliope, and the HaChi.