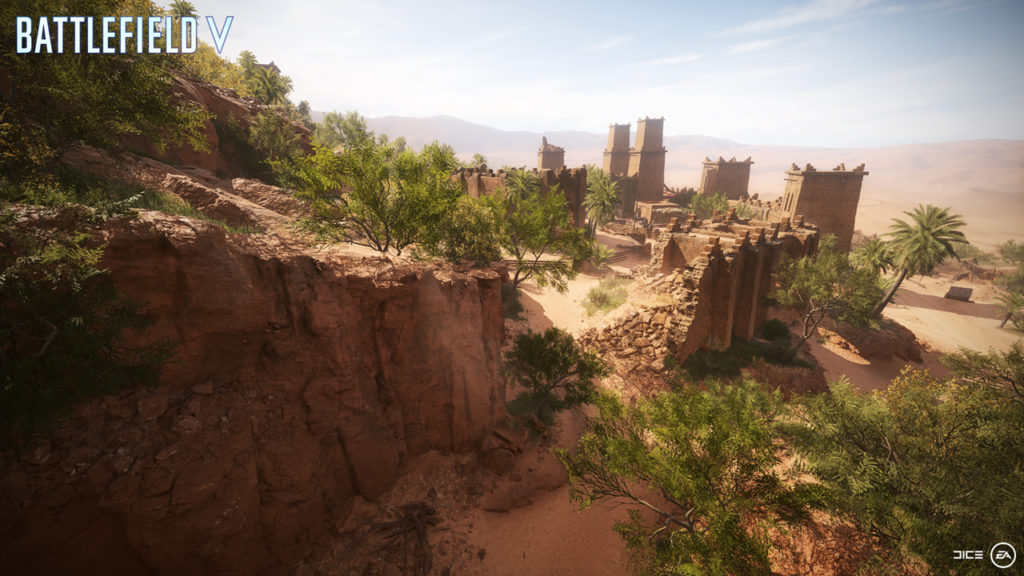 Battlefield V – Summer Update
Today we're informing you here of what to expect when the Summer Update goes live tomorrow morning.
It's a content-heavy update that adds two new maps, nine new weapons, six new vehicles, five new gadgets, and three new types of grenades.
The first of the two maps is the all-new Al Marj Encampment. Set in Libya, this is an infantry-only map, where you can expect both close-quarter fights and ranged combat depending on where you are on the battlefield. It's 64 players on Conquest and Breakthrough, with additional configurations available on Squad Conquest and Team Deathmatch.
The second map is a redesigned and expanded Provence. The play area has been extended to include the farm land, and areas around the outskirts of town, bringing tanks into this battlefield on 64-player Conquest, and Breakthrough.
Both of these maps feature the U.S. and German armies as the two playable factions, with additional changes having also been made to Twisted Steel and Panzerstorm. We'll be following up with a similar adjustment on Al Sundan later this month; in the interim this map won't feature in rotations while we make these changes. Twisted Steel and Panzerstorm will otherwise continue to operate as UK and German factions on Grand Operations and won't be adjusted in this mode.
To further support these faction changes, new vehicles have been added to the U.S. faction, and we've increased the number of U.S. soldier characters by 14, with 2 additional soldier characters also being added to Japan.
In the full Update Notes below, I've listed out all of the new weapons, gadgets, and grenades being added in this update. Players who download and login to Battlefield V throughout the next few weeks will receive these items as login rewards, which you'll be able to accept from the Armory, and equip via the Company. Later in June, these items will revert to the Company for purchase with Company Coin, for anyone who wasn't able to login and claim the items during this time.
The update goes live tomorrow morning across all platforms starting at 07:00 UTC and I'll keep you updated via the usual channels on its rollout.
Below you can read the complete set of changes coming as part of this update.
‏‏‎ ‎