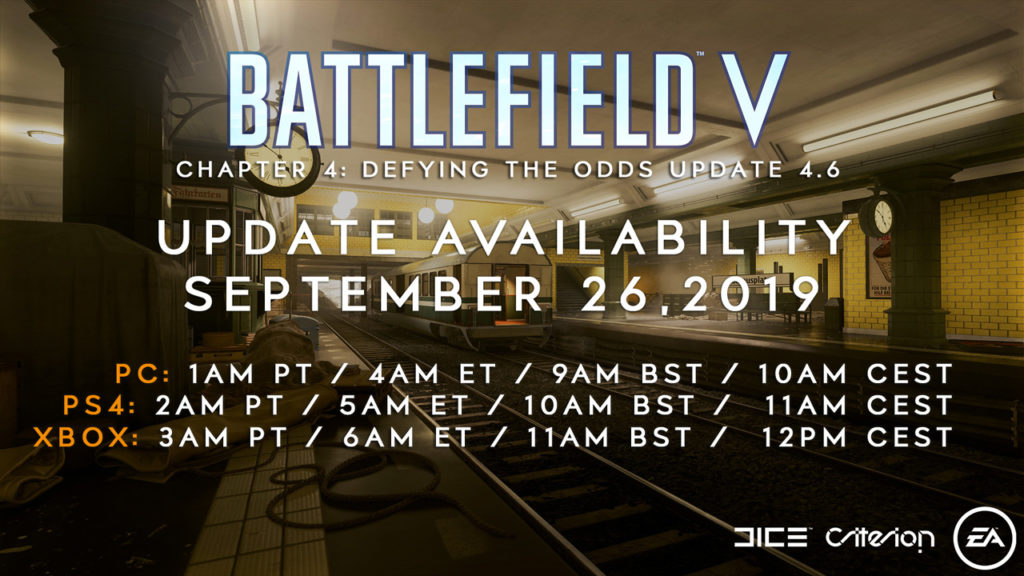 In our 4.6 update, we're delivering fixes and improvements across the Battlefield experience, alongside big changes to the icons we use to help players gain awareness of nearby Health/Ammo/Repair opportunities, further changes to Prone Gameplay as advertised last month, and more balance changes for weapons – including a specific focus on Pistols.
We're also pleased to say that Al Sundan will be made available on Conquest and Breakthrough shortly after the release of this update, and that with this patch we're delivering the base files for Operation Underground in preparation for its launch in October.
This update also rectifies the display issues related to latency, fixes the issues with loot in Firestorm, and improves the responsiveness of Revives across both Battlefield V Multiplayer, and Firestorm.
Our full update notes are below – see you on the Battlefield.
Adam Freeman
Battlefield Community Manager
Twitter: @PartWelsh